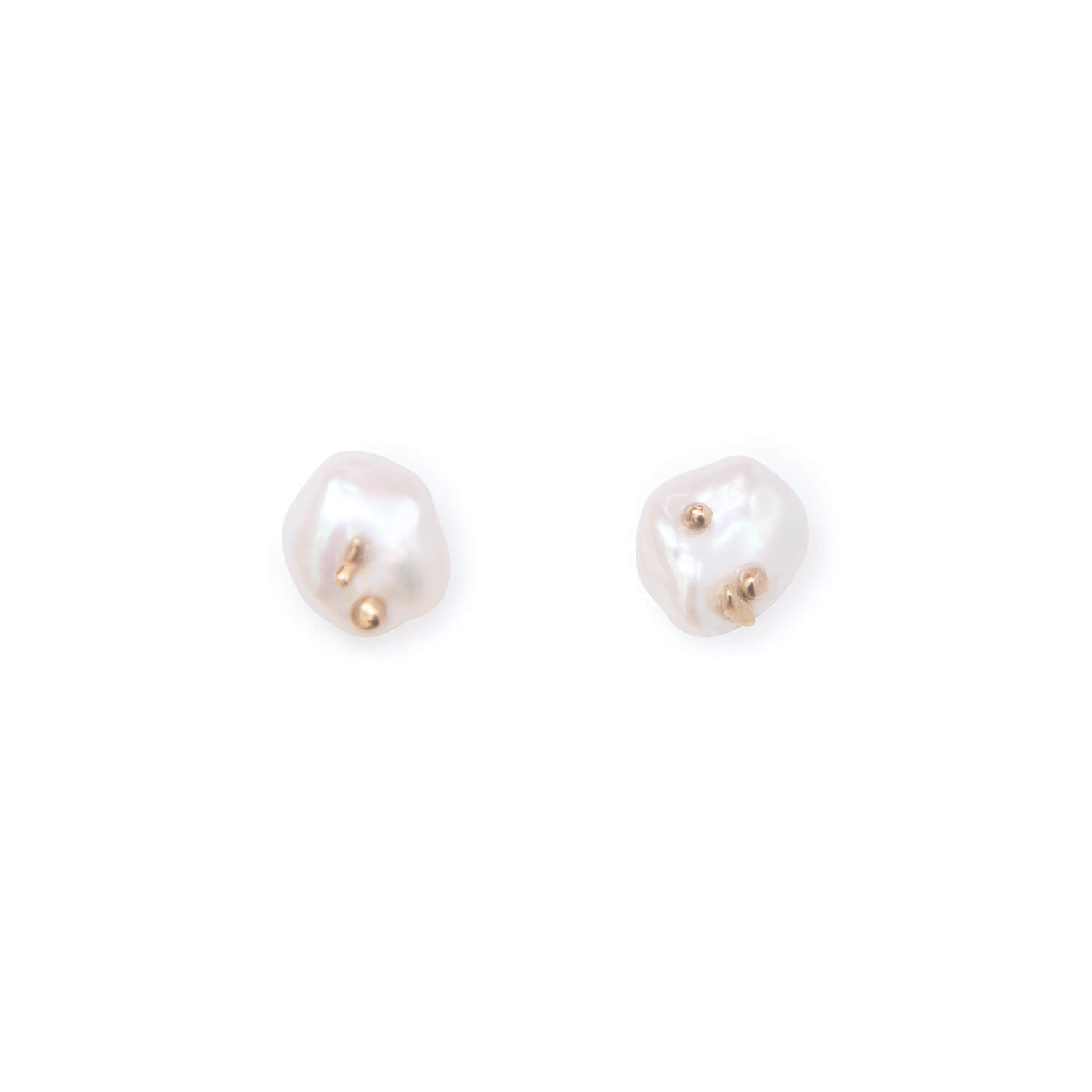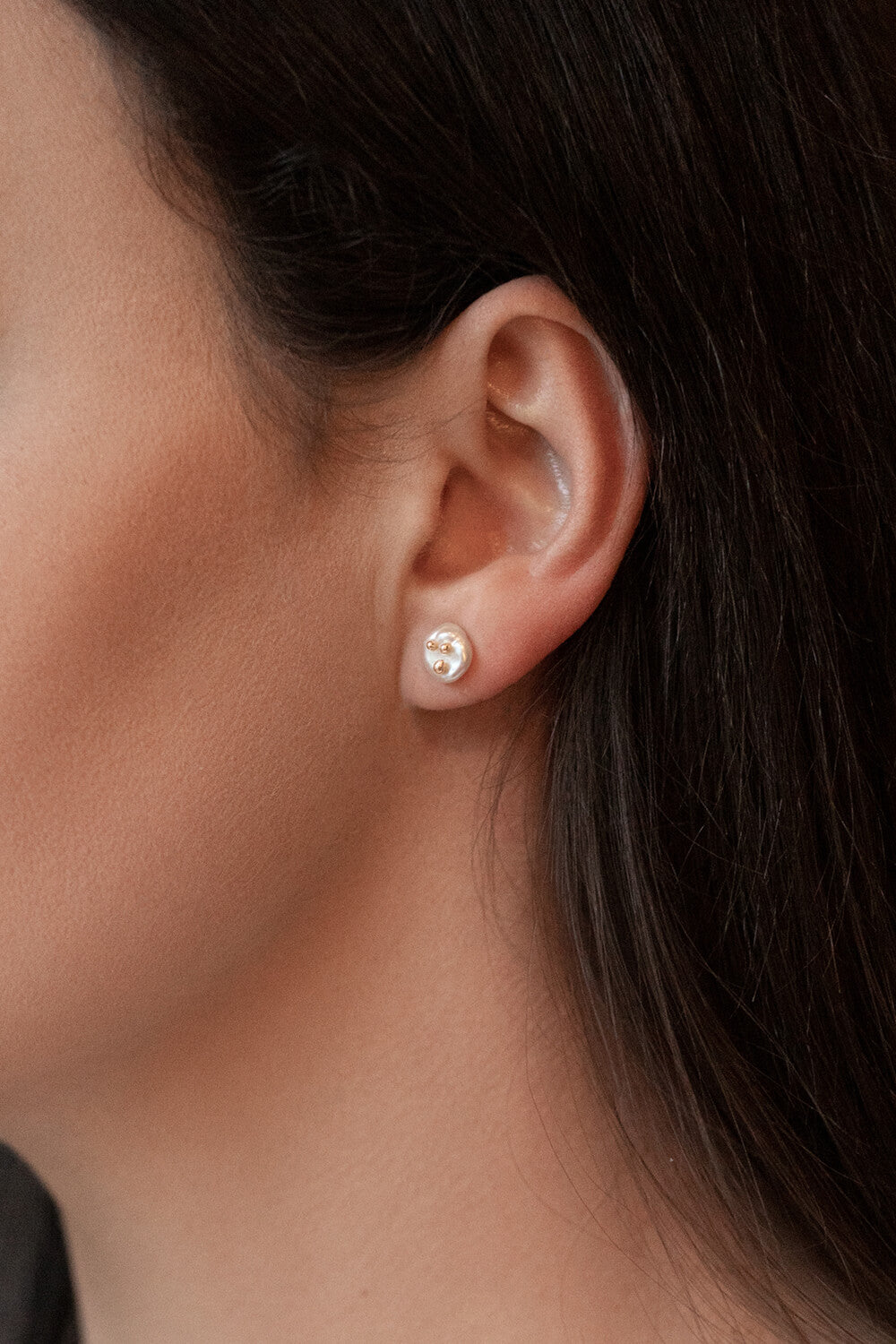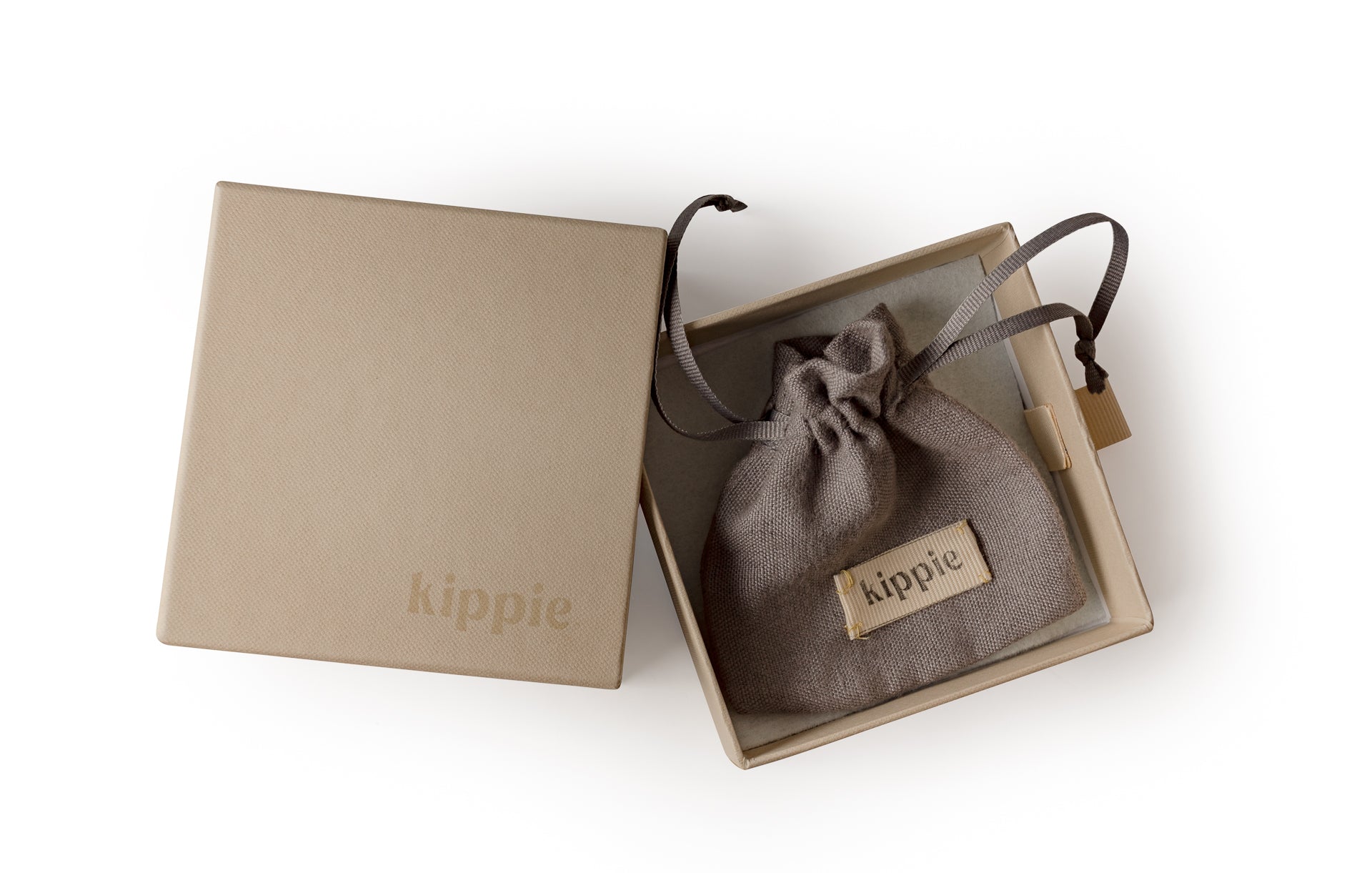 We firmly believe everyone needs a pair of earrings that they can wear every day - a pair that is classic but still has something beautiful and unique to them. One that works when going for a run but also when meeting in-laws the first time, going for that important job interview, or popping to the shop for milk.
Which brings us to the Lili Minis.

The Lili Mini I earrings feature small white keshi pearl studs with recycled, organic-looking 9ct gold droplets encased on the pearls. The keshi pearls are approximately 10 mm in diameter, and the gold accents are made with recycled 9ct gold. 
Each pair is made to order, and set by hand by Karien of KVL in Stellenbosch, South Africa. 
Each pearl is made by nature, unique, and may therefore be slightly different in size, shape, or hue to the image(s) shown. These variations enhance the unique beauty of the piece.
About us
About Kippie
From round to baroque, whatever the size, shape or colour, Kippie celebrates pearls in all their natural wonder. Just like the dynamic and inspiring individuals they adorn. Just like you.
The Kippie commitment
Kippie believes good pearls should be seen, should be touched, and should be tried on. We therefore go to extra lengths to ensure the superior quality of each and every pearl that makes its way through the studio before making its way to you.
Sustainability
We use sustainable, locally-made packaging that can be recycled and reused. Our beautiful cloth pearl bags are made by our friend Mala, from her home in Langa.